Faith And Focus and the Christian Planner are made to work together. The Faith & Focus planner is designed to be more portable and compact; with a focus on daily goal setting, it provides more space for note-taking and scheduling. The 2020 Christian Planner is designed for weekly planning, activities, appointments, and habit-tracking.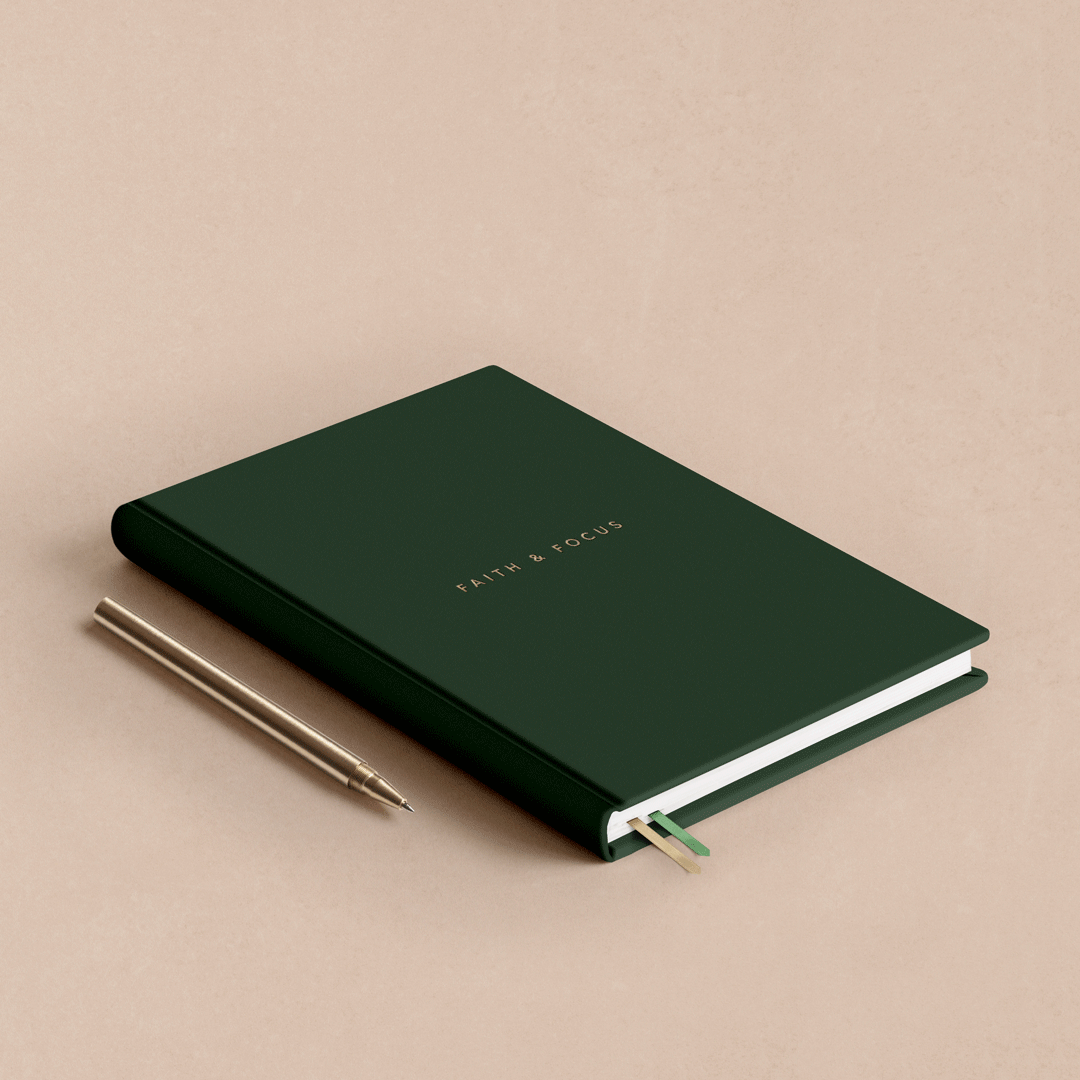 Accomplish Your Goals
Designed to be the first thing you pick up in the morning and carry with you throughout the day, it takes just 5 minutes to be intentional with how God is going to work through you as you accomplish your goals instead of wandering through your day.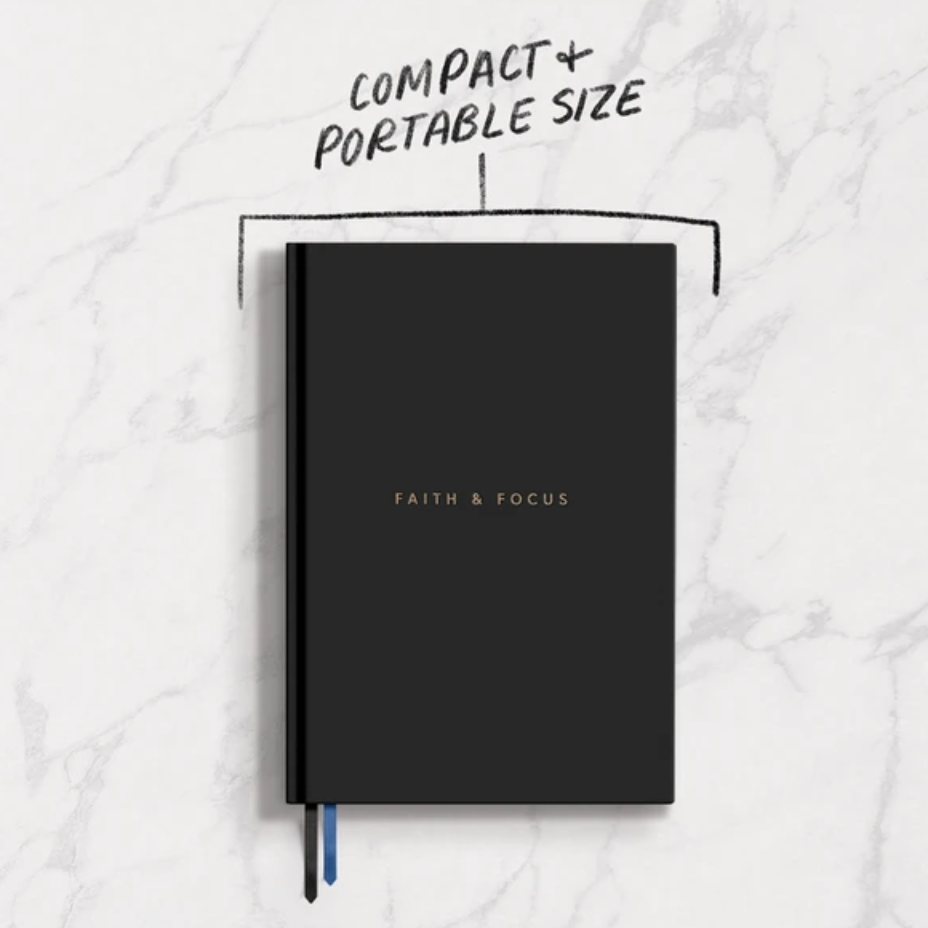 Take It With You
Take Faith & Focus to meetings, to church and even to the gym where you can track your habits. Throughout your day there are reminders to reflect on those things that you forget most often.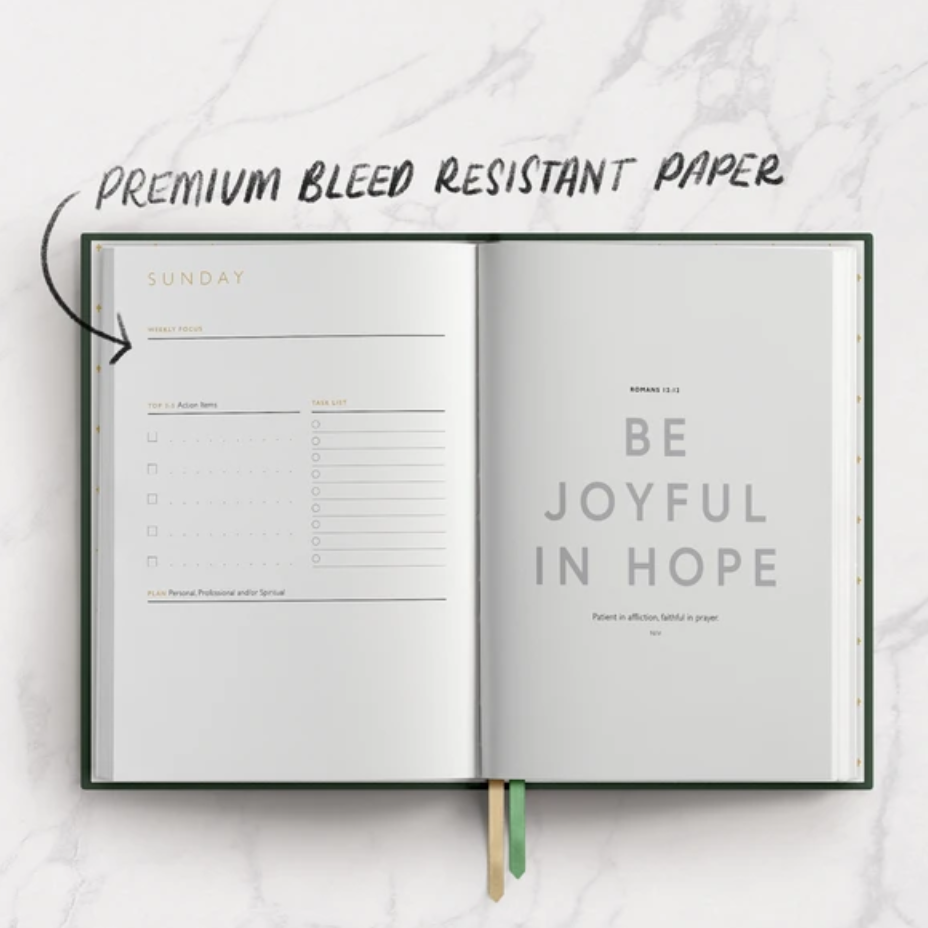 Track Your Goals
Sure, you can try to track goals, tasks, and even fitness on your phone, but YOU KNOW something happens when you WRITE IT DOWN.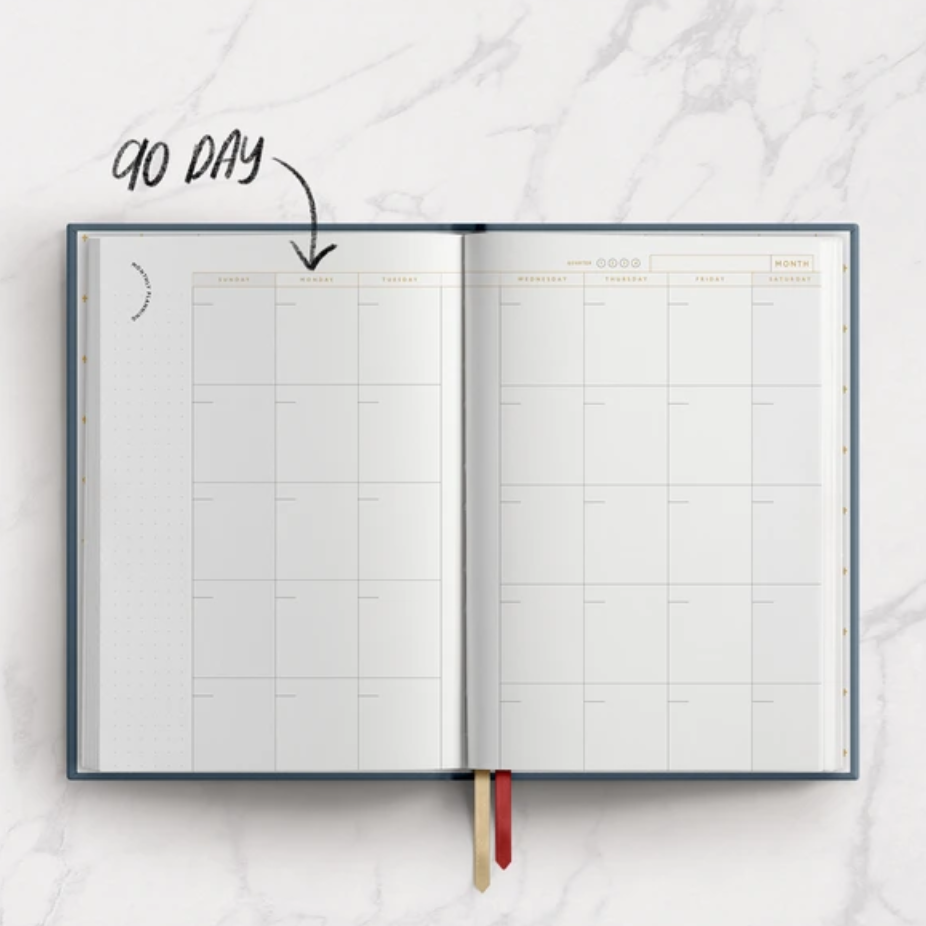 Decrease Your Stress & Increase Productivity
You'll notice your stress level improving and productivity increasing. You'll feel more peace and better rested when you thank Him for all he's doing everyday.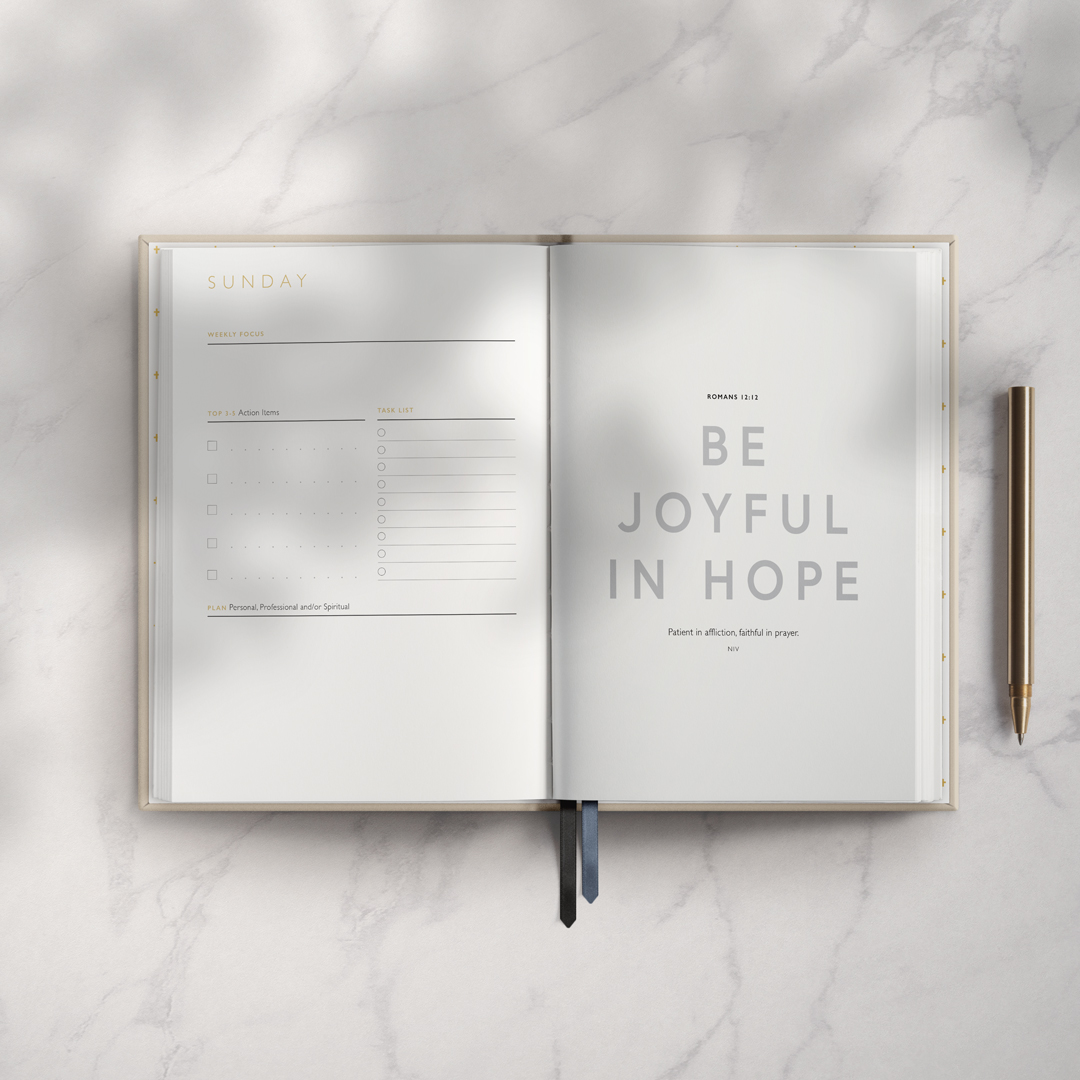 Get Intentional
It is time to get more intentional with your daily walk. Faith & Focus is how to do it.
REVIEWS AND RATINGS
Customer Reviews
Write a Review
Ask a Question
Filter Reviews:
planner
Christian
change
habit
life
prayers
faith
schedule
06/03/2020
Jasmine R.
United States
I recommend this product
Very Pleased
Let the record show that I LOVE the planner. It has been so helpful in keeping me on task with everything and keeping my thoughts and prayers in one space. Thank you for making these!!
05/18/2020
Luz P.
United States
I recommend this product
Great
I like it, helps me stay motivated about my goals
07/25/2020
KC E.
United States
07/13/2020
Jessica S.
United States
06/25/2020
Michelle D.
United States
I recommend this product
The perfect 3-in-1 planner (Work, Life, Spiritual)
This planner is extremely thoughtful. I've used blank dotted journals all throughout my professional life and stayed away from planners/organizers because they are usually too structured or don't have enough freedom space. I am truly impressed with the layout of the Faith & Focus planner because: - The daily task list has enough lines-- enough to know the maker considered a person's work AND life tasks. - Having a daily calendar/time table is always a PLUS. The grayed out time block that reminds you to connect with god, to me, is a gentle bump to be grateful, humble, and grounded throughout my work day. - The dotted freedom space, including in everyday plan, is the MOST thoughtful. They're there so the user can build a relationship with the journal itself and ultimately a connection with god. I've used that space for meeting notes, ideas, feedback, and some times bible verses. What's the point of having a journal/planner that you carry around, if you can't use it for collecting your thoughts? - Lastly, I love the extended layout for SUNDAYS. Even if you're not an active church member, it allows you the time to think retrospectively on the things that happened (last week) in parallel with your faith and god's grace. The ONE product feedback that I have, which I refuse to take a star from the overall rating of this journal: .. I wish that the paper were slightly off-white, so it's easier on the eyes, and that it is slightly thicker or higher quality. I hope this helps! - Michelle D.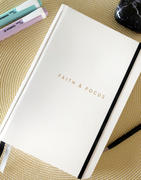 What makes the Christian Planner so special?
SUNDAY PLAN & NOTES

Start your week with an intentional plan & notes from your pastor's sermon.

INSPIRATION INSIDE

Bible verses, inspirational quotes, and daily prayer prompts keep you focused.

CREATOR APPROVED

Make your planner your own with bleed-resistant paper. Let the Spirit lead you.

ACTIVE COMMUNITY

Receive support from 40,000+ members in our private Facebook Group.