July 4th Bundle - Faith & Focus Planner + New Daily Prayer Journal | Save 18%
$44.95
Regular price
$59.90
In Stock
Christian Planner: Undated Edition
The Christian Planner was designed to help take time out of your busy schedule to focus on your faith and see how God works through you in your everyday life.
Start, Stop and Restart On Your Own Schedule!
AND
Introducing the
all-new Daily Prayer Journal! 
It is designed to help you start, build and
keep your practice of daily prayer over the course of six months
.
Every page features scripture or a quote from an inspirational Christian to encourage your daily prayer and help you start the day with Christ.
During this time,
let's get intentional about prayer together.
Why The Undated & Daily Prayer Journal?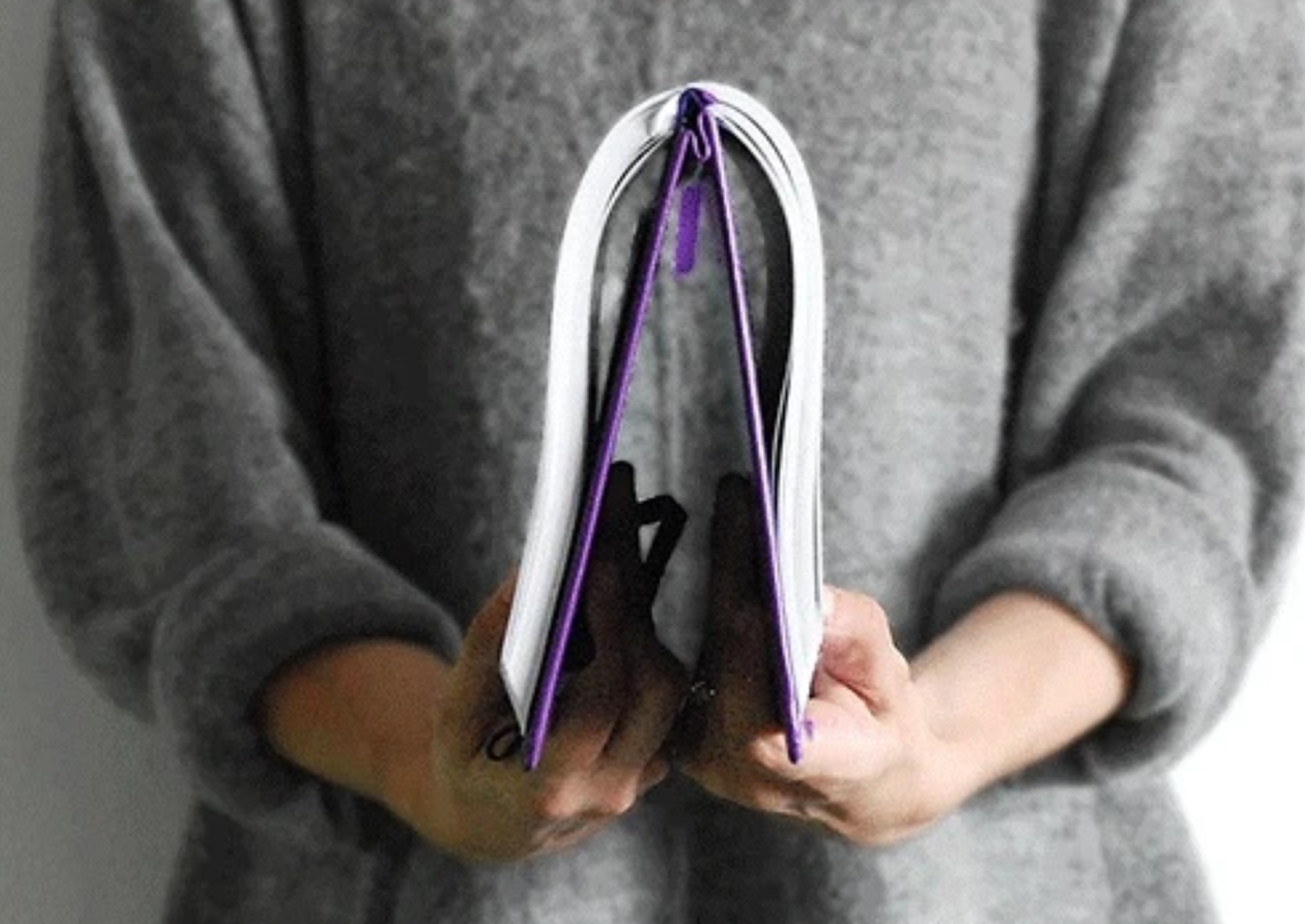 Christian Planner: Improved Binding & Thicker Paper
The Undated Planner now features improved binding to withstand daily use – still lays flat for easy writing and note taking in service! Now also with thicker, 65 lb. paper to let your creativity flow! This means you can usea variety of pens and markers without worrying about it bleeding through the pages.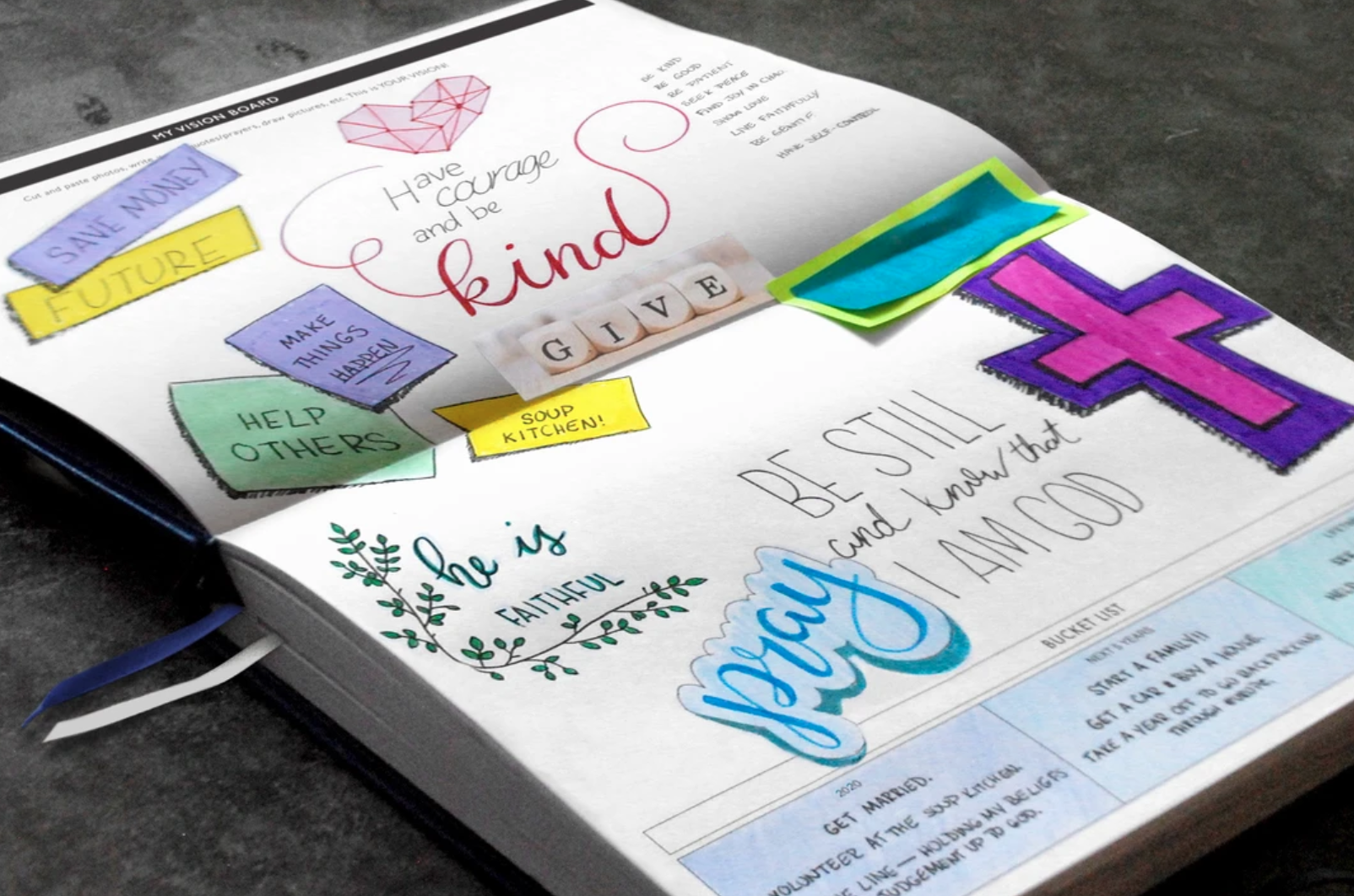 Christian Planner: Vision Board & Bucket List
Planning and casting vision for your life is biblical! In the Undated Planner, plan for your life to prosper and overflow with abundance by visualizing the goals you have for your life. The Vision Board help you visualize your goals and dreams so you can work towards them and see God's hand in your life to make them happen. Plus, the Bucket List helps you keep track of your longer terms goals. Planning ahead helps you focus and make these things a reality.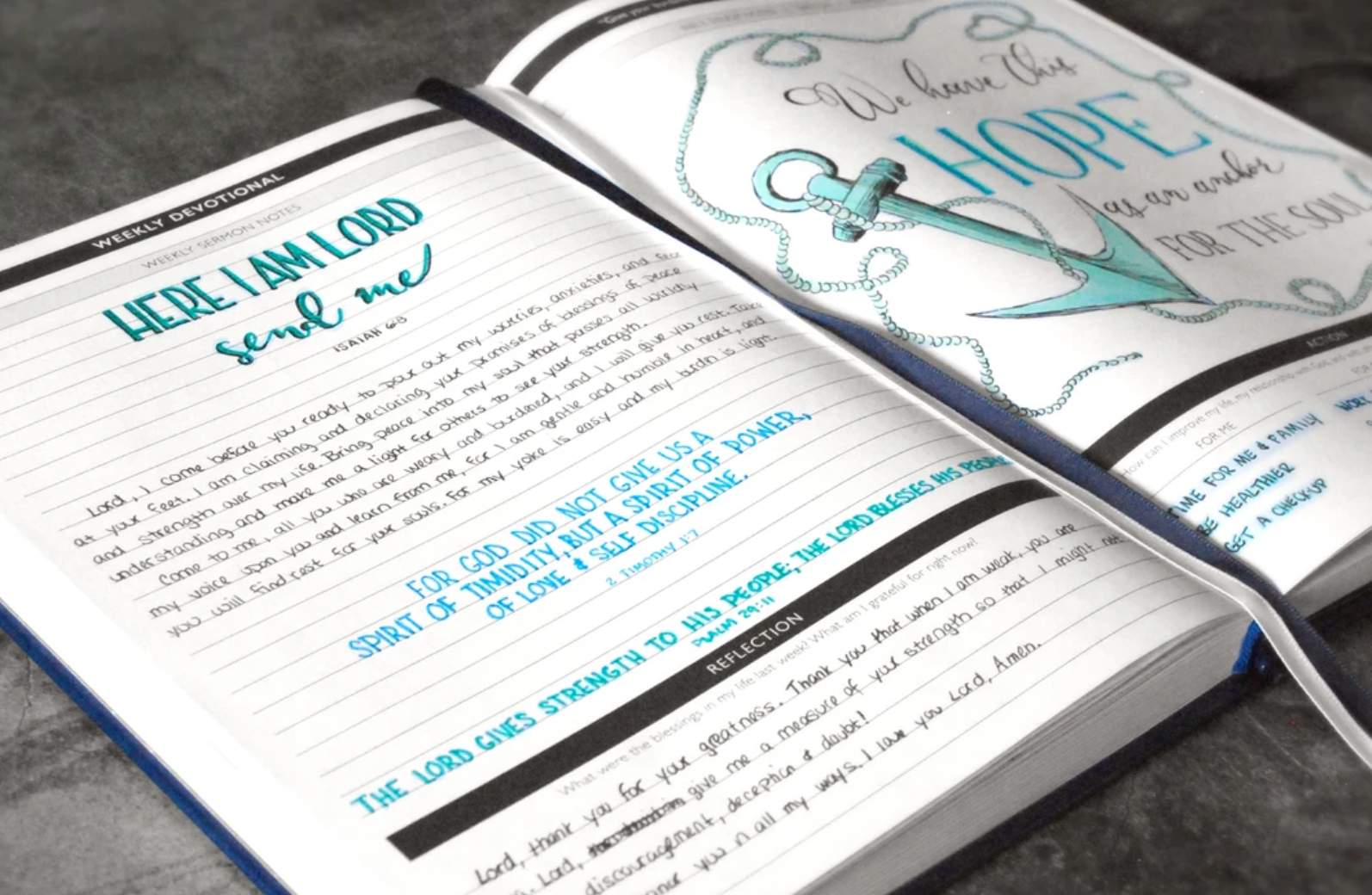 Christian Planner: Weekly Devotional
Start your week off on the right foot with the Weekly Devotional section at the beginning of every week. Designed to help you walk in your faith throughout the year, this space for journaling and sermon notes is your reminder to keep Christ in the center of your life.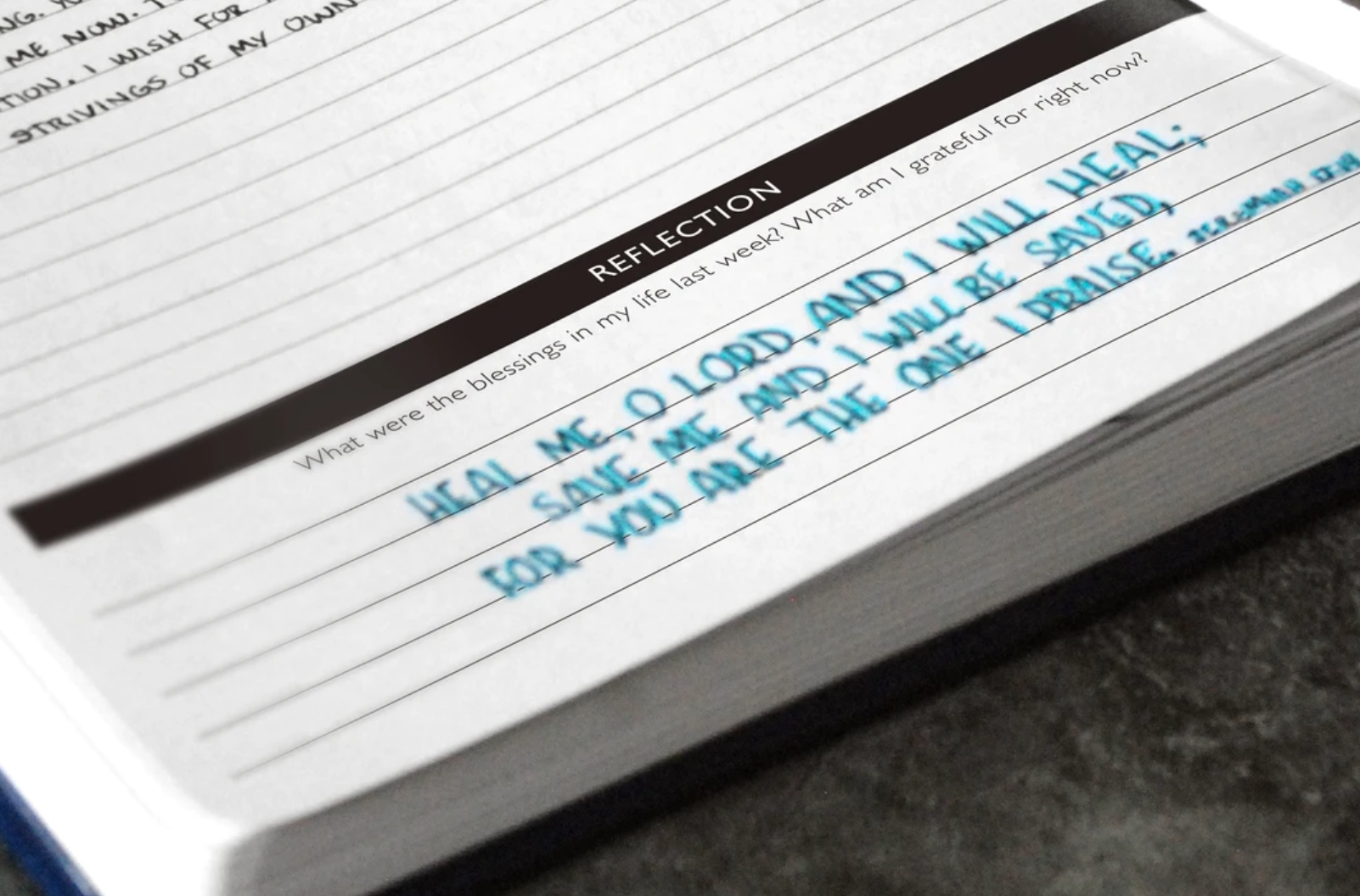 Christian Planner: Weekly & Monthly Reflections
Let the Weekly and Monthly Reflection help guide your gratitude and praise to our Heavenly Father for all that he has done for you. Taking time to reflect on the blessings in your life will help remind you of His good gifts and give you encouragement to keep moving forward in your faith and life.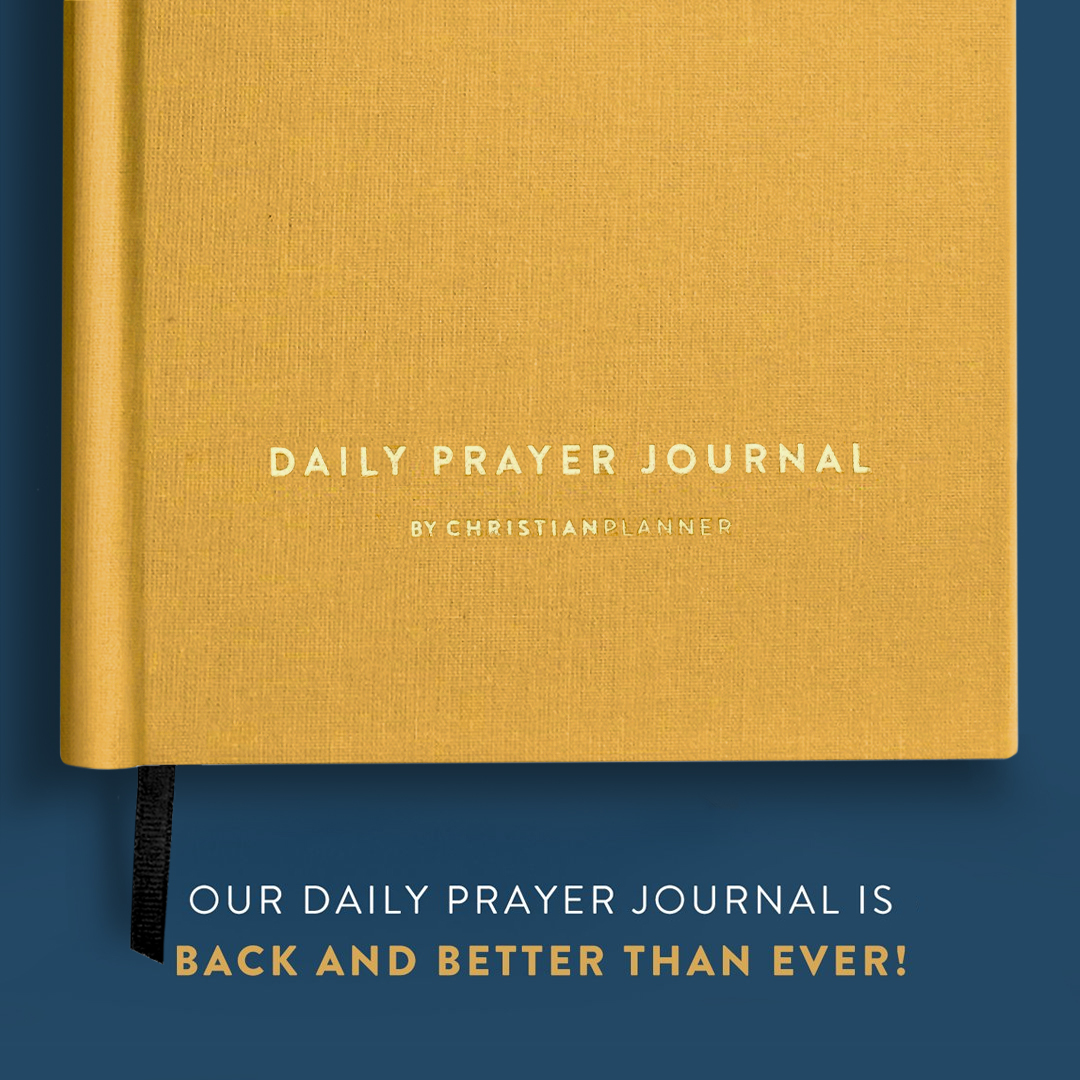 Daily Prayer Journal: Completely Redesigned
With premium upgrades like a soft linen cover with gold stamping, all-new interior spreads, and premium paper, you will not want to put it down.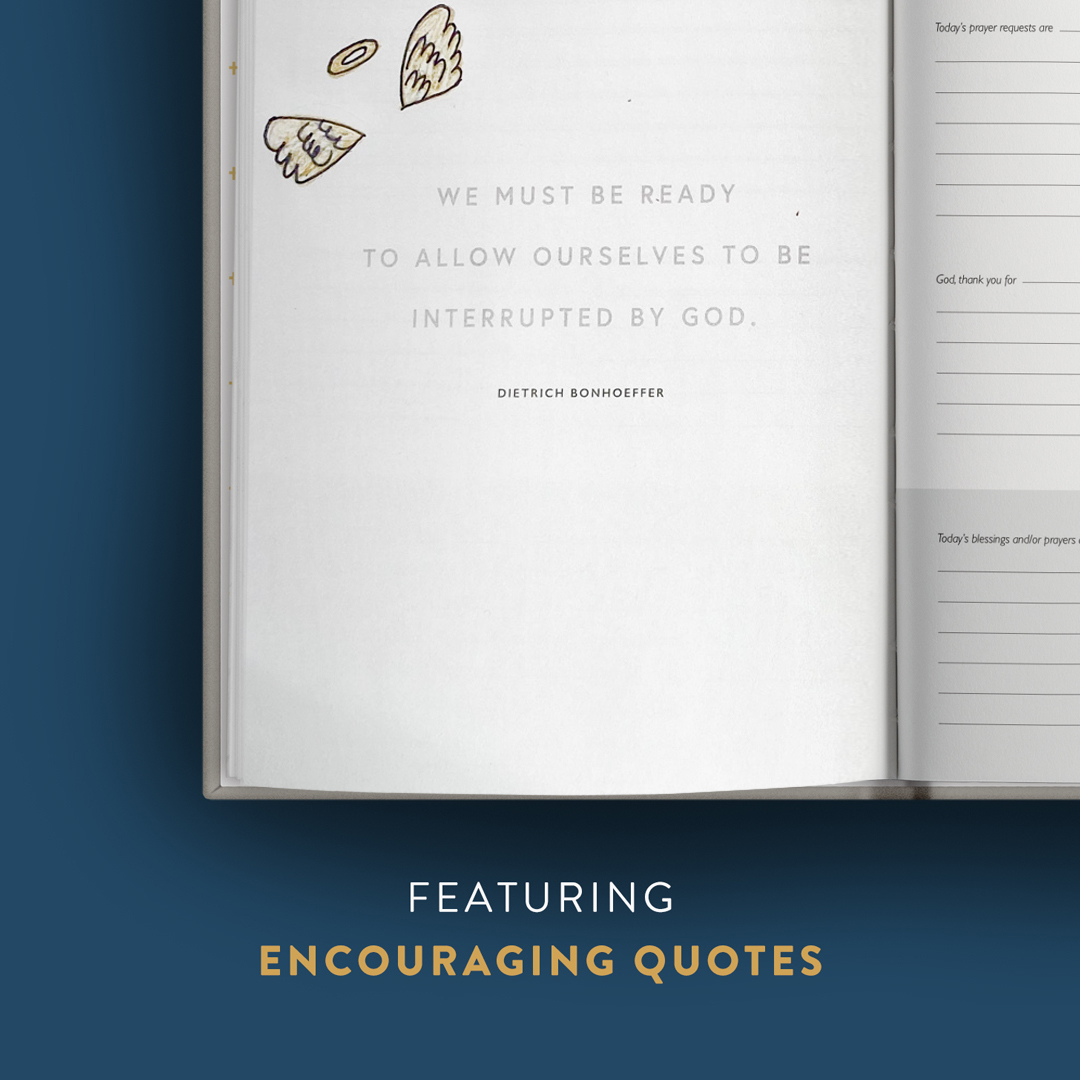 Daily Prayer Journal: Encouraging Daily Quotes
180+ encouraging quotes from heroes of the faith, as well as an act of service prompt which helps us be more creative in serving others. As Christians we know that joy is found in service.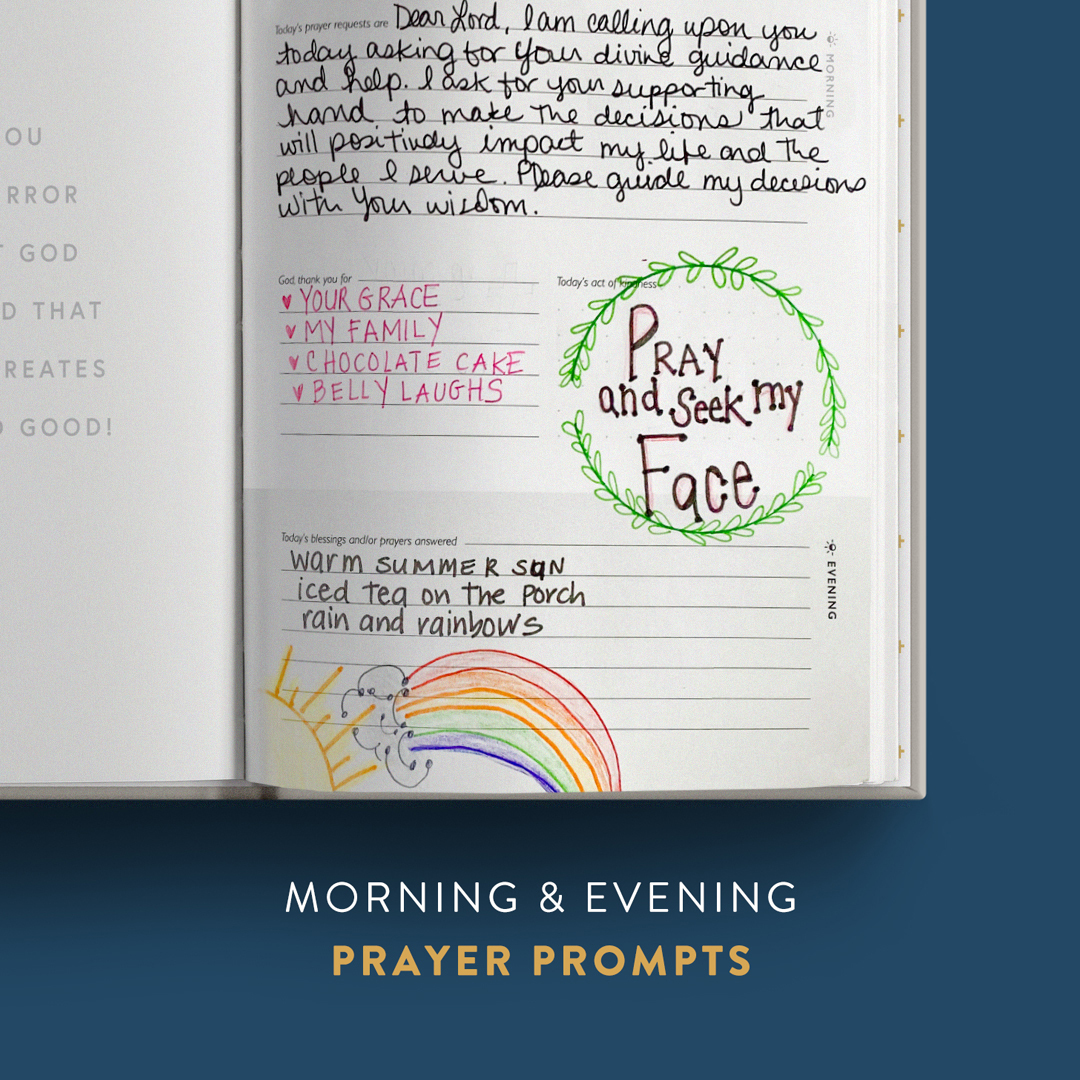 Daily Prayer Journal: Morning and Evening Prayer Prompts
For those who are new to journaling or who want just a little bit of guidance in what to pray for - it is a workout routine of sorts for your prayer life.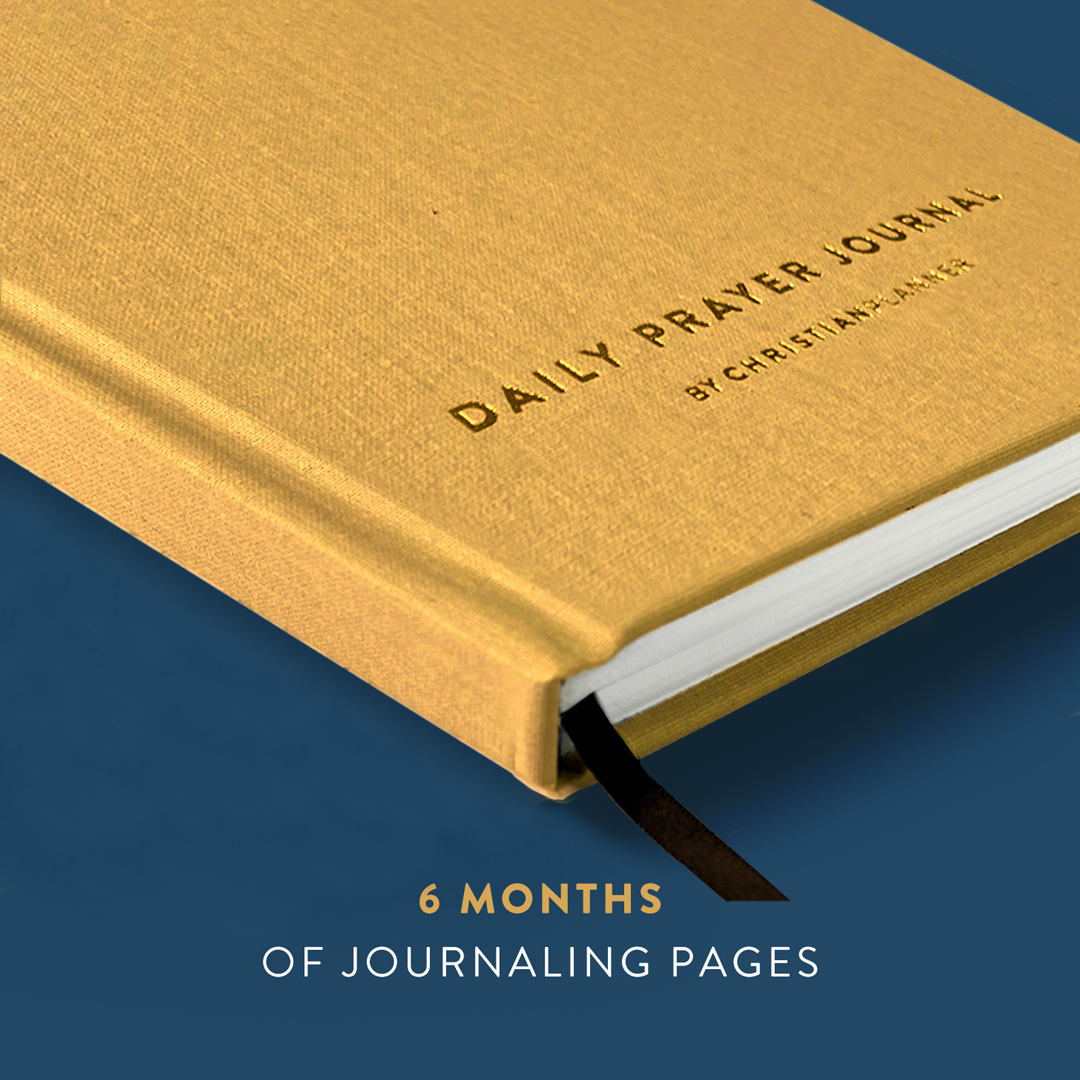 Daily Prayer Journal: 6 Months of Journaling
Journaling is key for connecting with God. Writing things down SLOWS you down. With a pen and paper, you can't multitask. Solitude and reflection are foundational to true communication with God.