The Faith & Focus planner is designed to be more portable and compact; with a focus on daily goal setting, it provides more space for note-taking and scheduling. Whereas, the Christian Planner is designed for weekly planning, activities, appointments, and habit-tracking.
Why Faith & Focus?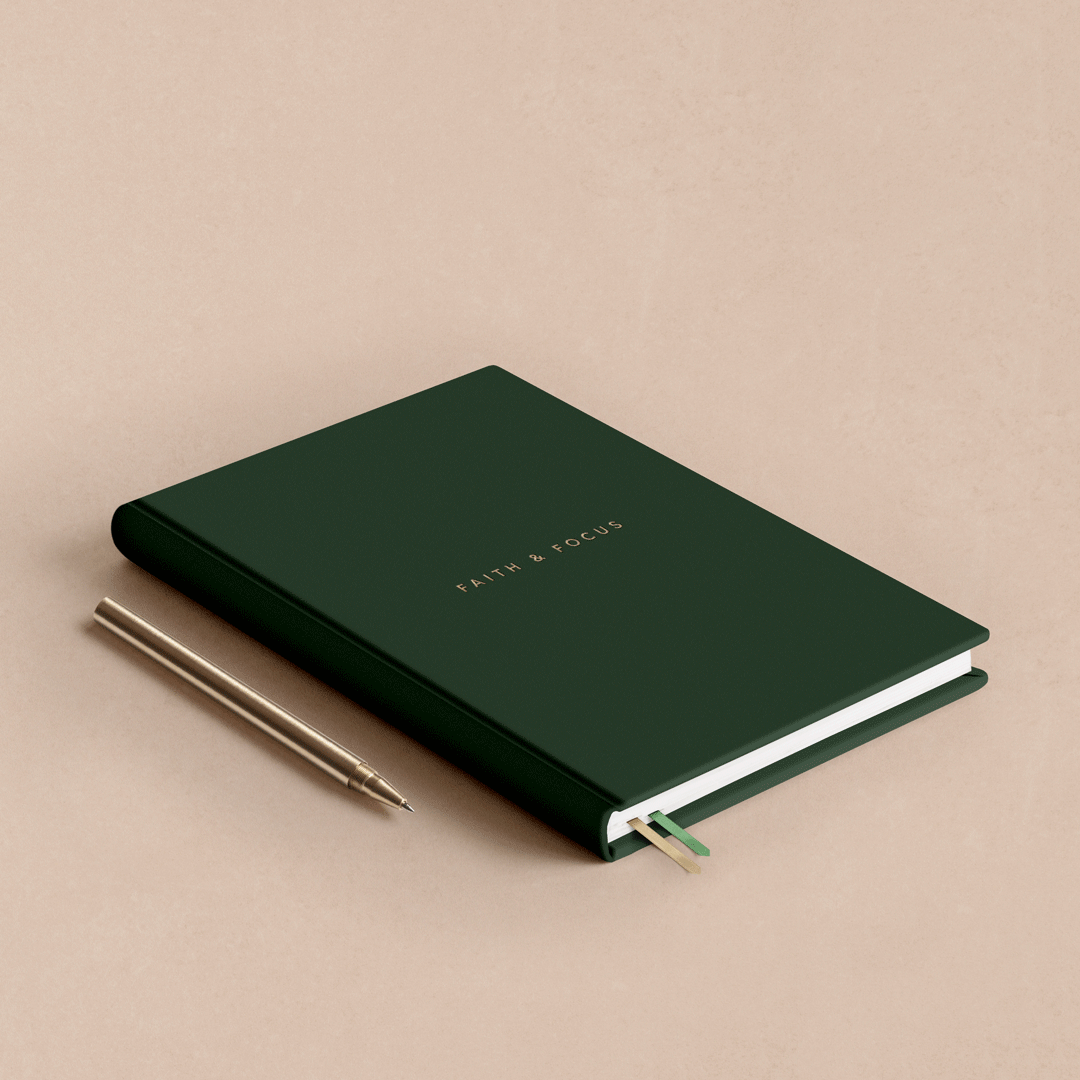 Accomplish Your Goals
Designed to be the first thing you pick up in the morning and carry with you throughout the day, it takes just 5 minutes to be intentional with how God is going to work through you as you accomplish your goals instead of wandering through your day.
Take It With You
Take Faith & Focus to meetings, to church and even to the gym where you can track your habits. Throughout your day there are reminders to reflect on those things that you forget most often.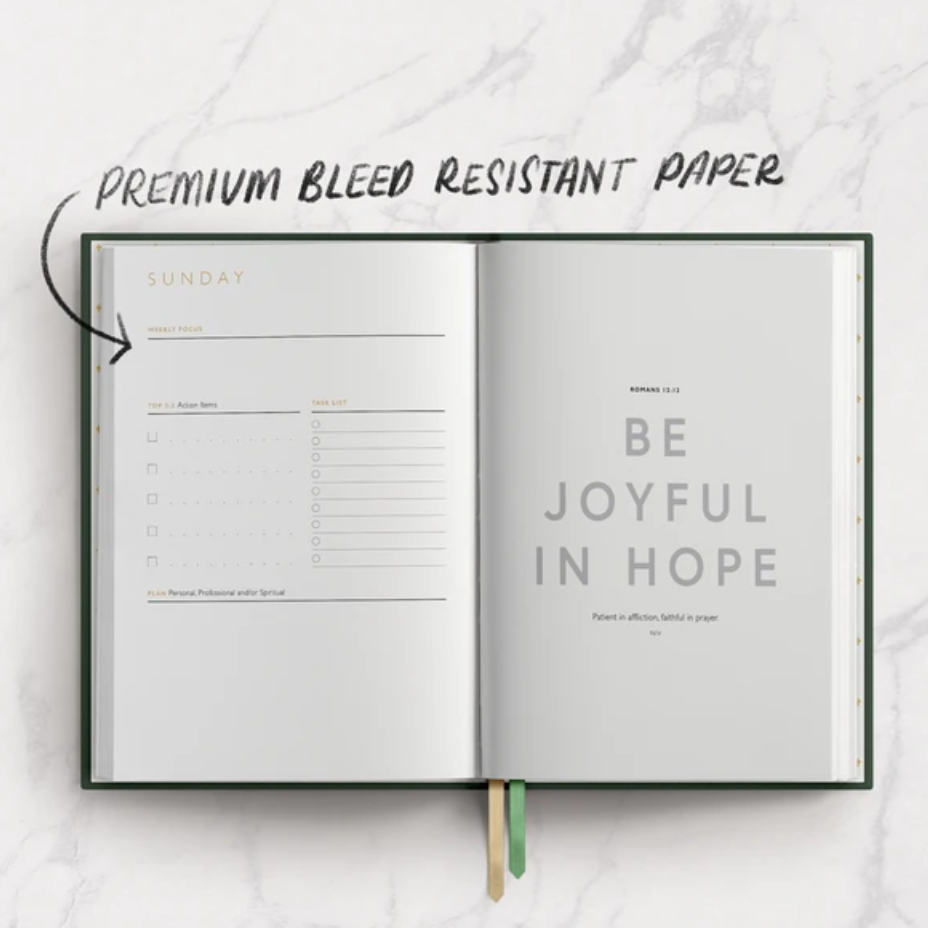 Track Your Goals
Sure, you can try to track goals, tasks, and even fitness on your phone, but YOU KNOW something happens when you WRITE IT DOWN.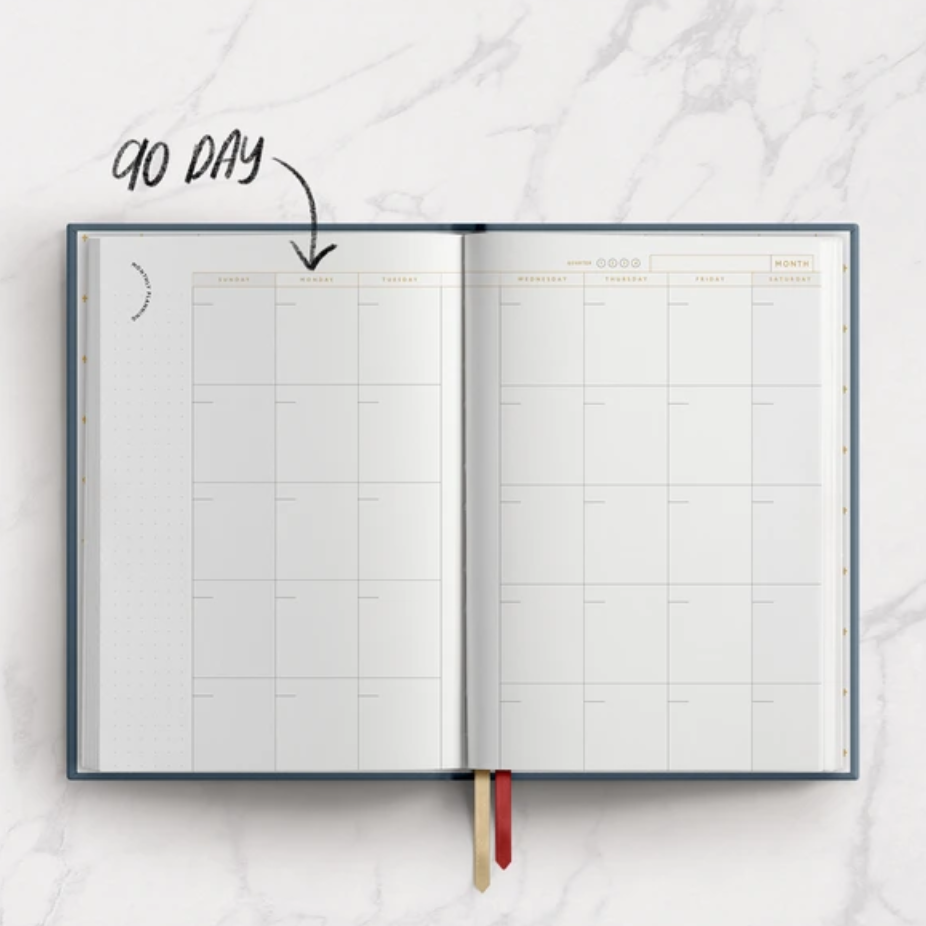 Decrease Your Stress & Increase Productivity
You'll notice your stress level improving and productivity increasing. You'll feel more peace and better rested when you thank Him for all he's doing everyday.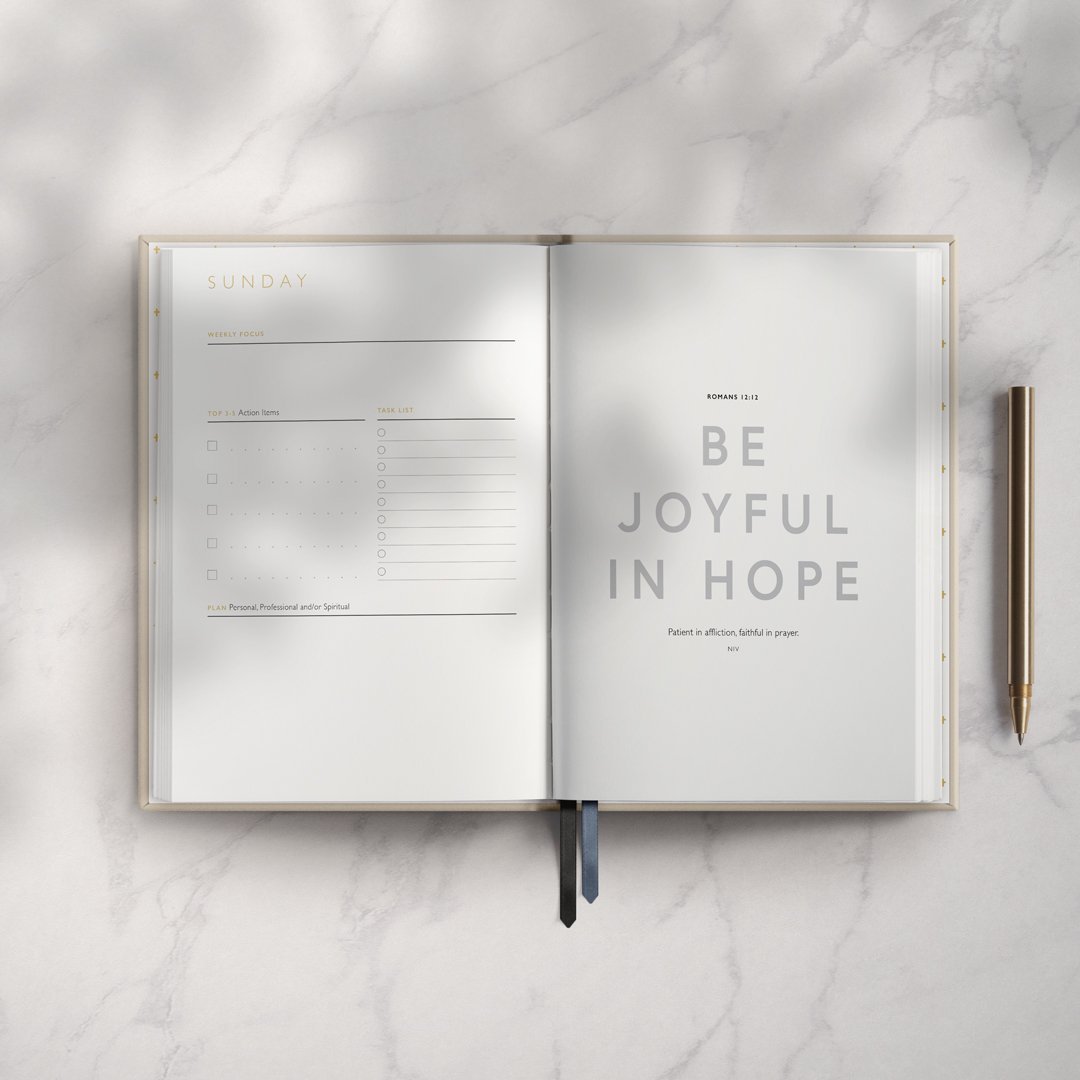 Get Intentional
 It is time to get more intentional with your daily walk. Faith & Focus is how to do it.